Build Functional Strength With Our CrossFit Training In Delano
Never get bored with your workout again. That's the beauty of CrossFit and we're making it happen every single day. At Crow River CrossFit in Delano, you can challenge yourself every day with workouts that are new and exciting and constantly motivating.
Work your way towards more functional strength while enjoying every step of the process. PLUS, from beginners to experts, we have CrossFit classes for everyone!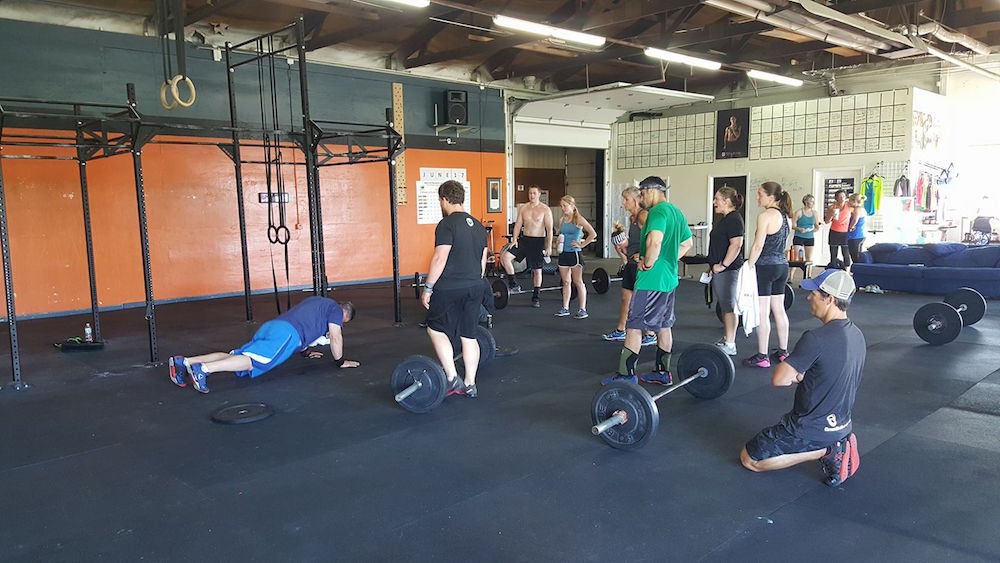 Enjoy CrossFit Training That's Free Of Intimidation And Fear
You don't have to be hesitant about working out with us at Crow River CrossFit because we coach athletes of all experience levels and all of our exercises are completely scalable. You can pick from a wide range of scheduling options throughout the week.
Our CrossFit Classes include
Traditional Training: In these hour-long classes, we rotate through cycles of skill work, strength building, and high-intensity workouts to keep your body guessing and keep the results coming in. Push yourself daily to get stronger and more dynamic in your movements and challenge those around you to get the most out of each session.
Beginner Classes: Completely scalable workouts for athletes of all ages and abilities. We'll work hand in hand with you to make sure you stay safe, motivated, and injury free while challenging yourself with CrossFit's unique training system. In our beginner classes, we work hard to master the basic movements that will allow you to progress.
CrossFit Offers You A Workout Like No Other
You've probably tried a few traditional training programs in the past and just didn't get the results you were expecting. Those days are gone.
CrossFit offers you a proven system of success by pushing your body every day with different challenges. You'll keep your body guessing and because you'll never fall into the trap of a plateau, you can enjoy real, sustainable results for years to come.
CrossFit helps you build:
A dynamic strength that traditional training can't
Explosive speed and athleticism
Toned muscle groups across your entire body
AND an unwavering sense of confidence in your abilities
Start Your CrossFit Journey In Delano Today!
There's nothing holding you back from the best workout in town. Get started today and see how powerful your body can be with the right training. Our CrossFit classes in Delano are designed to help everyone enjoy success. Your turn is now.
To get started, or to learn more about everything we have to offer at Crow River CrossFit, just fill out the short form on your screen now!