Workout Smarter: Achieve Success at Crow River CrossFit
Have you ever been to a gym, but didn't know where to begin or how to design your workout?
No problem.
At Crow River CrossFit, our Strength Club workouts are designed for you, and our coaches will lead you every step of the way. The workouts are progressive and are designed to help you get stronger each week. No more wandering around the gym trying to figure out what to do next - with a lackluster end result. Let us give you the tools for success.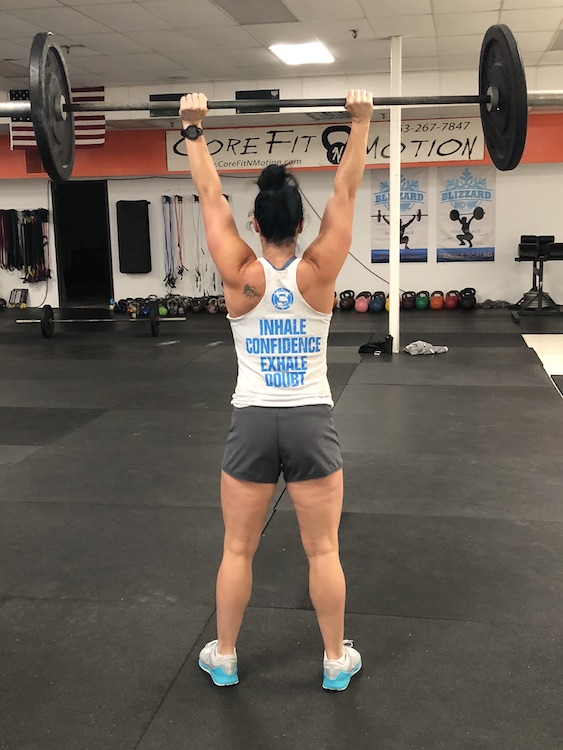 What Can You Expect From Our Strength Club?
Crow River Strength Club is the perfect addition to any workout routine. Our 1-hour classes are created for all abilities and ages, using barbells, dumbbells and bodyweight exercises in a small team setting - making it both fun and engaging.

Our classes are designed to help you build overall strength and lean body mass. Did you know that building lean body mass will increase your metabolism? Increased metabolism means greater calorie burn that will help you burn that stubborn fat!
What happens in a class? We will do a group warm-up and discuss the day's program. Each day will have a focus on a major lift (deadlift, squat, bench press, or strict press). Many of these lifts have similar functions in daily life – putting a box on a shelf, getting water softener salt, carrying groceries and more.
How often should I attend? As much as you want to! If you are currently exercising with a cardio based routine, a common recommendation is to add strength training 2 or 3 times per week. If you typically go to the gym and cycle through various machines, you may want to attend 4 times per week, getting the full movements covered.
Unlike our CrossFit classes, Strength Club does not include any high-intensity workouts. Are you interested in also getting cardio? No problem, stick around after class and utilize our bikes, rowers or ski ergs for a short cardio workout.
Benefits of Strength Club in Delano
The Strength Club will allow you to keep your body moving through common patterns that you need for daily living and to be active throughout your life. These classes will help you improve your functional strength at a low to moderate intensity. All workouts can be adjusted to accommodate your needs, so no prior experience is needed. More experienced people will be able to add loads accordingly.
Benefits of strength training:
Build muscle mass and lean mass
Increase metabolism and burn calories
Improve functional strength
Improve joint and tendon strength
Improve performance in current activities
Strength Club also provides many other intangible benefits: building relationships, having accountability and supporting others in return. The common saying, you get out of it what you put in – is an important part of the club because of the supportive environment and encouragement from the team. And, most of all, you'll be able to see results from consistent practice.

What Are You Waiting For? Get Started In Delano Today!
Start reaching your goals today at Crow River CrossFit. Receive the tools for success with us. You'll quickly see the results you always dreamed of, but never quite knew how to reach. Our coaches are ready to help you become your best self!
Just fill out the short form on your screen to get started. A member of the Crow River CrossFit team will reach out to answer all of your questions and get you signed up!